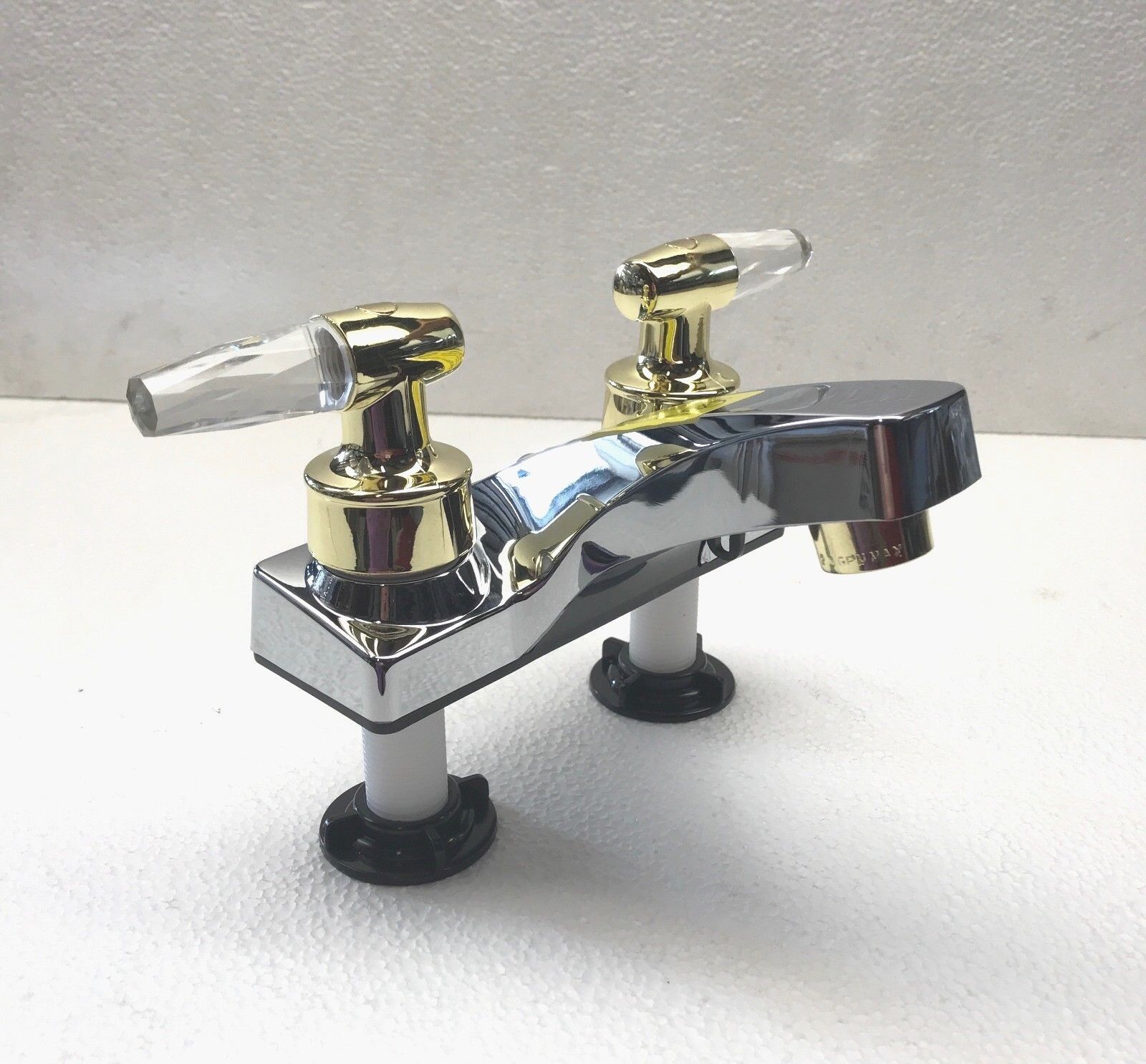 Price: 1695 USD
RV/Camper/Trailer – 4″ Lavatory Bathroom Faucet, CHROME, Gold Colored Handles
RV/Camper/Trailer – 4″ Lavatory Bathroom Faucet, CHROME
4″ On Centers

Chrome


Gold Colored Handles


2 Black Mounting Nuts Included
For other water/RV parts & accessories view my eBay Store.
---
Shipping Details:
99% of all items are
shipped the same day if cleared payment is received by 3:00PM EST Monday-Friday
or 10:00AM EST Saturday.
Items are shipped with a
calculated shipping cost to your location.
Calculating Shipping
Estimates:
There is a shipping
calculator toward the bottom of all my listings.  From here you can enter
your country, postal zip code, and the quantity of items you want.
On shipping estimates
that involve multiple different items, email me through my eBay store, stating
the items that you wish to have calculated.  I will then weigh your items
and calculate the estimated shipping cost.
Combined Shipping:
I offer a combined
shipping discount by adding the weights
of all items when additional items are bought.  I then use this sum to
figure ONE shipping cost, and ship the items together.  This will greatly
decrease your shipping costs on multiple item purchases.
Do not complete checkout
until all of the different items are combined into one checkout with the
shipping calculated for the multiple item purchases.
Domestic:
·         USPS
·         UPS
International:
·         USPS International (Worldwide)
Payments Accepted:
·        
PayPal
Sales Tax:
 Sales tax will be charged for all items shipped
to Ohio.
About Us:
We
have been in business at our retail store since 1972.  We pride ourselves
for having nice, quick, and friendly service.