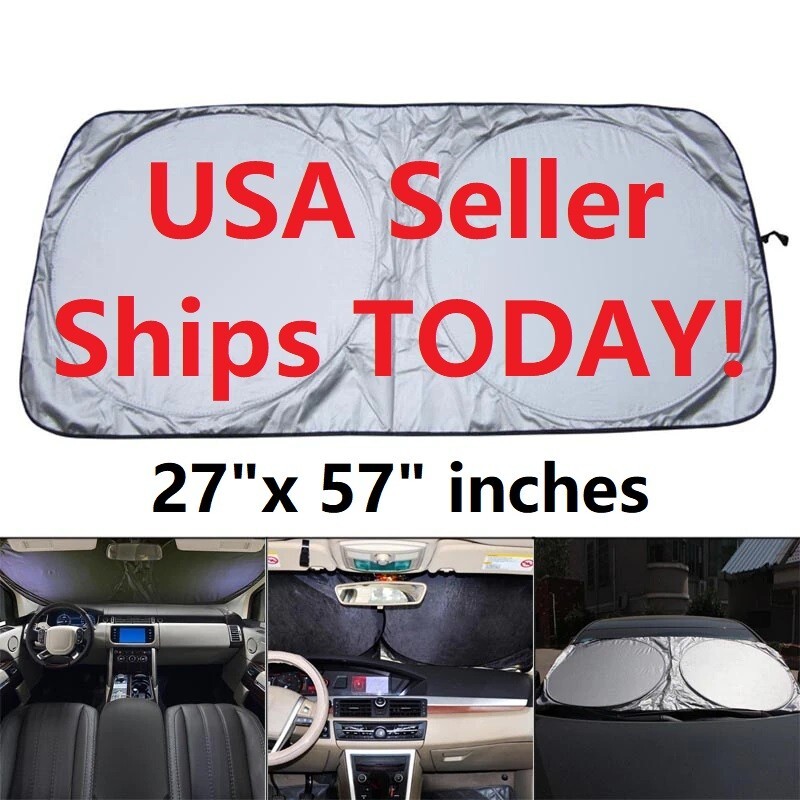 Price: 799 USD
Foldable Car Truck Van SUV Windshield Sun Shade Shield Cover Visor UV Block 210T




SAME DAY SHIPPING ON ALL ORDERS PLACED BEFORE 10AM PST.
Does it block out harmful UV rays and protects my vehicles from heat damage, yes!
Is it made from durable 210T sun blocker screen protecting material, YES!
Will it keep the interior of my vehicle cooler, and protect my legs when wearing shorts while getting inside on those HOT days? OH YEAH!!!
Is it easy to set up and put back together?  Of course, with a handy little pouch to go with it!
You're a smart savvy buyer, somethings just aren't worth putting a name brand on it.  
Thank you for purchase, and we look forward to reviews.  If you have any questions or concerns, 
just simply contact us, and we'll get to you in a jiff!