Autel MaxiCOM MK808 OBD2 Scanner Bidirectional Diagnostic Tool Key Coding TPMS




Autel MaxiCOM MK808 OBD2 Scanner Bidirectional Diagnostic Tool Key Coding TPMS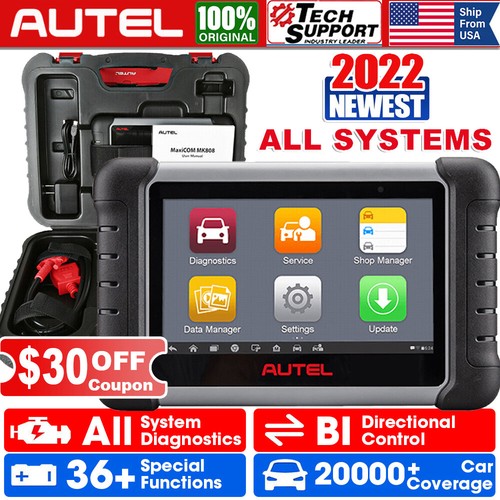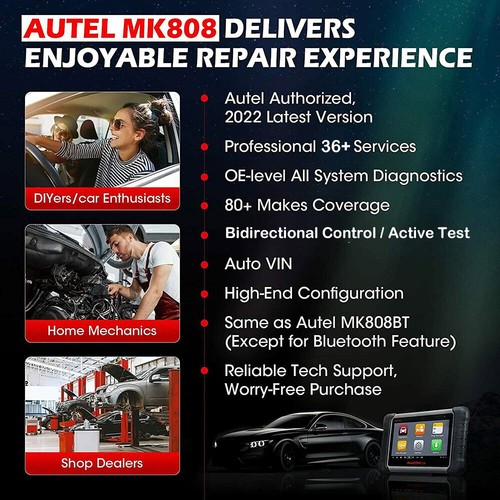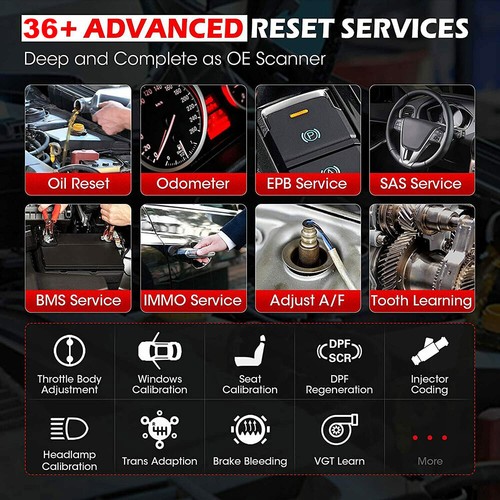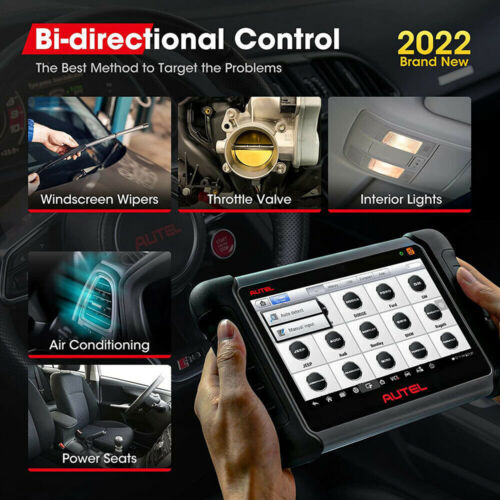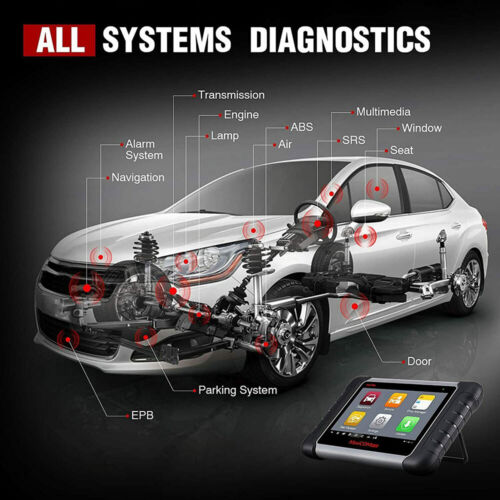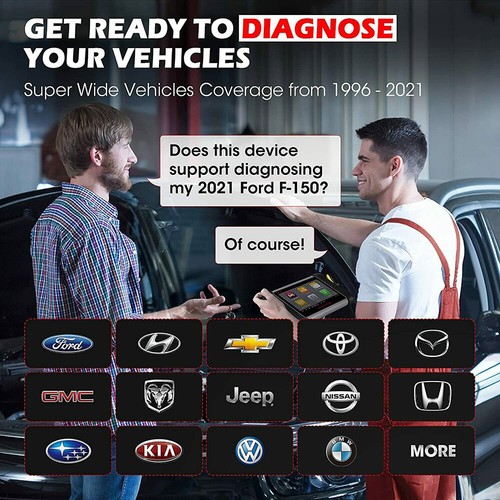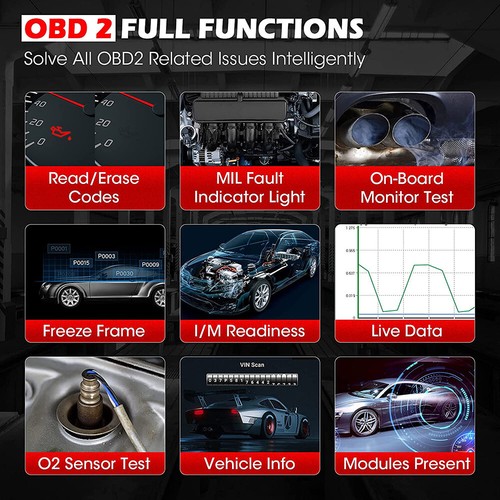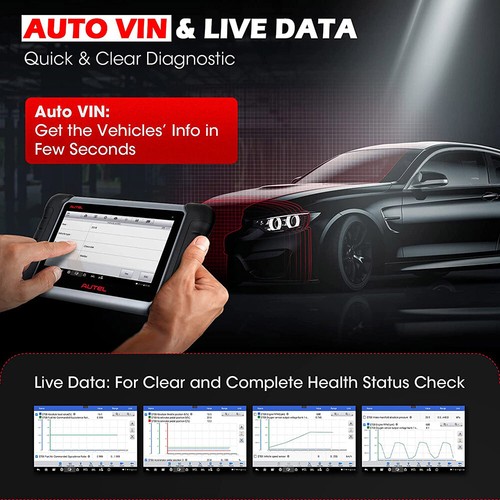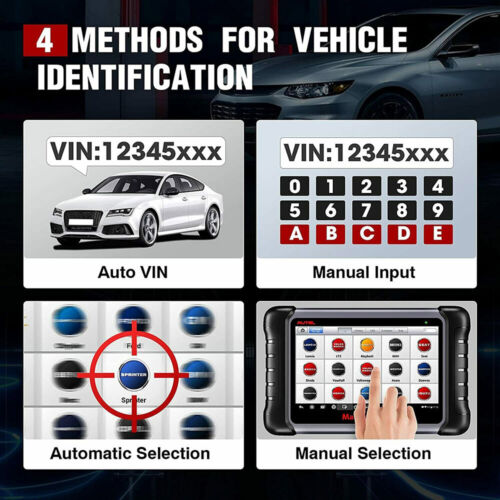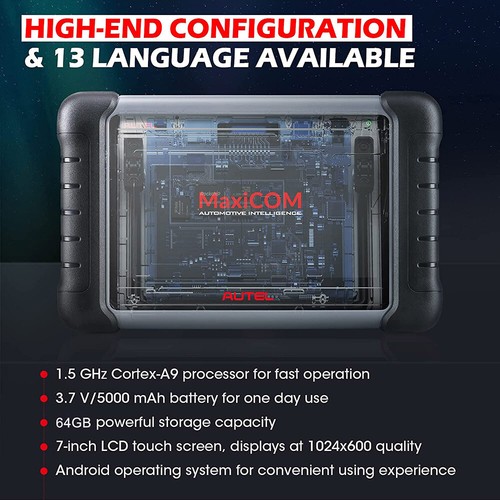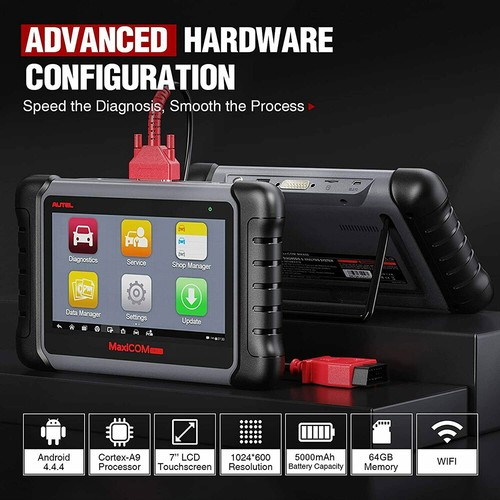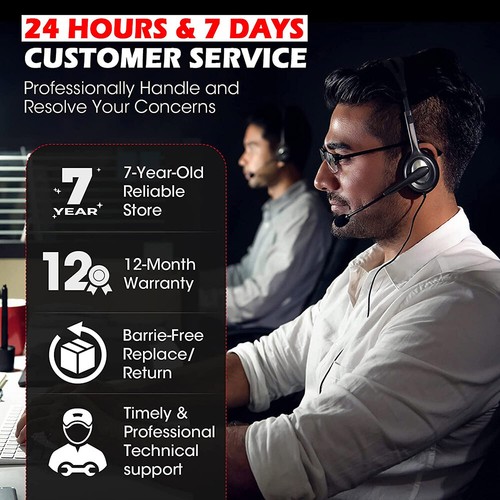 Autel Scanner MaxiCOM MK808 2022 Newest Diagnostic Scan Tool Code Reader with

All System Diagnosis

, 

Bidirectional Control

,

36+ Maintenance Services

Including IMMO, Oil Reset, EPB, BMS, SAS, DPF, ABS Bleeding,etc.
What Makes Autel Scanner MaxiCOM MK808 Outstanding?
Updating your device to the new vesion V2.62 or above, more functions and more optimized performance are supported by Autel MK808.

Updated

36+ services functions

in one Android-based 7 inch 1024*600 resolution touchscreen tablet tool.

OE-level full system diagnosis

offers professional and deep diagnosis as same as OE diagnostic tool or scanner.

2022 New Added feature Bi-Directional Control/ Active Test 

( Updating your MK808 to get the new feature)

Autel's

CAN FD adapter

enables diagnostics of vehicles using the CAN FD (CAN Flexible Data-Rate) protocol. The newer vehicles can be diagnosed without any trouble.

Wide-ranging coverage of over 80 brands makes the scanner suitable for 99% of vehicles worldwide.

Auto Auth for 2017 & later FCA cars

(Chrysler Jeep Dodge Fiat, etc). 

Note: Updating the device vesion to V 9.50 to get this new feature.

Auto VIN tech

makes auto info such as year, model, body type, engine code, assembly location displayed in a few seconds, saving a ton of time and effort in repair.

Powerful battery performance support 5 hours of continuous use.

Cortex-A9 processor offers swift and accurate diagnostics.

In-time and convenient one-click software update keep you up with the trend of vehicles update.

Multi-Languages Support:

English, Traditional Chinese, French, German, Spanish, Portuguese, Dutch, Polish, Swedish, Korean, Japanese, Russian, Italian, etc,.
Bi-Directional Control: Same As MP808/MP808K/MP808BT !
With the coming up of new software version V2.62 released on 2022 June 1, Autel MK808 now support "Active test" (BI-Directional Control) on various module actuators for more instant & accurate diagnosis, which is now in the same level as MP808/MP808K/MP808BT, but cost you 300 bucks less.
AutoAuth Access: Bypass SGM in FCA Vehicles
Autel MaxiCOM MK808 allow direct access to the security gateway module on 2017 and later Fiat Chrysler vehicles, so that the diagnostic tool can perform easier full diagnostics, run bi-directional active tests, actuations, relearns or even IMMO key programming (pulls PIN & write), ADAS calibration assistance etc.
Digital Inspection: Work with MV108
The Digital Inspection application configures the MaxiSys Diagnostics Device to operate as a digital video scope by simply connecting the tablet to a Digital Inspection Camera. This function allows you to examine difficult-to-reach areas normally hidden from sight, with the ability to record digital still images and videos, which offers you an economical solution to inspect machinery, facilities, and infrastructure in a safe and quick way
Special Function : initial adaptation, self-learning or some auto detection function with many procedures that the vehicle is performed after maintenance or reset is done or some related component in electronic control system is replaced, such as Crankshaft Position Sensor Learn
New 7 Added Functions in BMW 4.0 Software:
transport mode, high-voltage battery, cruise calibration, air conditioning learning, rain light sensor, EGR self-learning, and FRM reset; Adds basic functions and special functions for models with 4 types of chassis including G22 and G82.

OE-level All System Diagnose
Autel MK808 auto diagnostic scanner adopts the latest VIN-based Auto VIN Technology that enables auto technicians or home mechanics to identify vehicle information, like brand, year, make, model and etc, at a single touch. As the upgrade Version of Autel MX808, Autel MaxiCOM MK808 can reach more modules and car systems to perform deeper comprehensive diagnose, such as Engine, Transmission, SRS(Airbag), ABS, TPMS, BCM, BODY, A/C, Steering, Suspension, Airbag and etc, retrieve E~CU info, get freeze frame data and graphic & text live data for accurate efficient solution.
Support 4 methods for Vehicle Identification:
Auto VIN and Auto Scan;

Manual VIN Input;

Automatic Selection;

Manual Selection.

One-stop Car Care: 36+ Maintainence & Reset Services
Autel Scanner MK808 2022 version is the upgrade version of Maxicheck MX808, able to perform up to 28 maintenance services, include but not limited to
ABS Auto Bleed, Oil Reset, SAS Adjustment; DPF Caliberation, Throttle Relearn; Injector Coding, DPF Regeneration, service mileage reset, EPB Reset & ect.
Note: The above mentioned is just a small portion of all supported services and more are not listed.
Note: Please also know that Not All service & Special functions are universally compatible. Please send VIN number and the functions you need to us to check compatibility.
Most Commonly Used Services
ABS Auto Bleed
Autel MK808 enables technicians and home mechanics to bleed air out of the ABS module and saves you time and money paying a visit to dealership.
Injector Coding
When an injector is repaired, its operating characteristics change significantly. Therefore, it is very important to assign a new code C2i or C3i to the injector to properly reflect the performance of the repaired injector. Autel MK808 is able to do the job for your car.
Oil Reset
Whenever there is an oil change, you have to reset the engine oil system. This is because the engine oil life system is responsible for calculating when engine oil and filter should be changed. In that case, Autel MK808 diagnostic tool can help you fix oil service light quickly.
EPB Reset
If the Emergency release cable has been activated, Autel MK808 allows the EPB to be un-jammed when the vehicle has entered a state where the brakes screech when applying the Parking Brake, the rear brakes squeak or rub when the vehicle is moving or there is evidence of shoe-drag.
Supper Wider Vehicle Coverage & 13 languages
Wide Vehicle Coverage:
Autel OBD2 Scanner MK808 has unmatched vehicle coverage, able to supports various protocols such as ISO9141-2, ISO14230-2, ISO15765 ,K/L-Line, Flashing Code, SAE-J1850 VPW, SAE-J1850PWM, ISO 11898 (Highspeed, Middlespeed, Lowspeed and Singlewire CAN, fault-tolerant CAN), SAE J2610, GM UART UART Echo Byte Protocol, Honda Diag-H Protocol, TP2.0, TP1.6..
Autel MK808 diagnostic tool can work on 85+ American, European and Asian car makes and over 10000+ car models and can support some of the 2022 latest car models. For example, MK808 can support Ford F-150 2022, Ford F-650 2022, Ford F-750 2022, Dodge D2-Ram 3500 Pickup 2022,
Dodge DD-Ram 3500 Cab Chassis 2022, Dodge DF-Ram 3500 Cab Chassis 10K 2022, Dodge DJ-Ram 2500 2022, Dodge DP-Ram 4500 2022, Dodge DP-Ram 5500 2022, Dodge DS-Ram 1500 2022, Dodge DT-Ram 1500 and a lot more.
Note: Autel MK808 can not work on heavy trucks.
About The Languages:
Autel MK808 is designed to service global users with different language background and this is reason why it offer various language options. The default language of this device is English. It can now support up to 13 languages: English, Spanish, French, German, Russian, Italian, Portuguese, Japanese, Korean, Chinese, Swedish, Dutch & Polish.
Note: If you need to switch to a different language, please come to us wuth device S/N (12 digits, at the back of the device, eg: VB7GL6C0576)
Specifications:
Recommended Use

Indoor

Operating System

Android™ 4.4.4

Processor

Cortex-A9 processor(1.6 GHz)

Memory

64GB

Display

7-inch LCD capacitive touchscreen with 1024×600 resolution

Connectivity

Mini USB 2.0




USB 2.0




Wi-Fi




Micro SD card (supports up to 32GB)

Sensors

Ambient light sensor for brightness auto adjust

Audio Input/Output

Input: N/A




Output: Beep

Power and Battery

3.7 V/5000 mAh lithium-polymer battery




Charges via 5 VDC power supply

Tested Battery Life

Around 4.5 hours of continuous use

Battery Charging Input

5V/1.5A

Power Consumption

500 mA (LCD on with default brightness, Wi-Fi on) @3.7 V

Operating Temp

0 to 55°C(14 to 131°F)

Storage Temp

-20 to 60°C (-4 to 140°F)

Operating Humidity

5%-95%non-condensing

Dimensions(WXHX D)

237.8 mm (9.4") x 148.6 mm (5.9") x 35.5 mm (1.4")

Net Weight

788 g (2.42 lb.)

Supported Automotive Protocols

ISO9141-2, ISO14230-2,ISO15765, K/L-Line, Flashing Code, SAE-J1850 VPW, SAE-J1850 PWM, ISO11898(Highspeed, Middlespeed, Lowspeed and Singlewire CAN,fault-tolerant CAN), SAE J2610,GM UART,UART Echo Byte Protocol, Honda Diag-H Protocol, TP2.0, TP1.6
1.We accept Credit cards、Debit card、Apple Pay、Google Pay etc.payment.
2.Please contact us if you need to use another method to pay.
3.Payment should be made within 4 days after bidding ends.
4.Otherwise an Unpaid Item case will be opened to you.
5.We are not responsible for buyers' local taxes.
6.Please include your special requests in eBay note if there is any. 
7.We reserve the final right of selling
Shipping
Order will be shipped within 1 business day after payment confirmed.
We have warehouse in USA,UK,HongKong,Australia,Russian,Germany and China warehouse.
From our US/UK/RU/DE/AU warehouse via USPS UPS or DHL eCommerce shipping
Delivery time varies from 2 to 6 business days.
From our China warehouse via UPS DHL or Fedex
Delivery time varies from 5-12 business days.
We will ship according to your payment address.
Please make sure it is correct and include phone number for delivery.
If you do not receive your order in the estimated time, please contact us, we would do our best to serve you solve the problem.
Please include your special requests in eBay note if there is any.
We are authorize distributor, our all items are 100% original and Our devices have warranty,

12 months free repair for the devices.

3 months for the accessories.
Please contact us firstly when you need warranty service.
In case an item arrives faulty, please contact us in 30 days and keep it unused.
We will instruct you on how to return and get refund or replacement.
If after 30 days, or the item has been used, we have the right to decline your claim.
Items should be returned on buyers' cost for repair or replacement.
Who We Are?

We are specialized dealer of On-Board Diagnostic tools and automotive electronics

for more than 10 years.

We are authorized first class distributor of Launch, Autel, Ausdom, Caska and Ehang brands,

and more brands will be show in our store in near future.

What Do We Have?

We have office and warehouse in Australia and US to ensure fast shipment and after-sale service.

We have more than 50 employees devoting to customer satisfaction.

Terms of tax:

We are not responsible for buyer's local taxes, please consult your local Customs for tax details.
Our customer-oriented service strives for positive feedbacks with all 5 star selling ratings.

Please feel free to contact us via eBay message once you have any question before you giving us negative feedback or open case.

We will reply in 24 business hours.

Business time: GMT8 (9:00-18:00) from Monday to Friday.