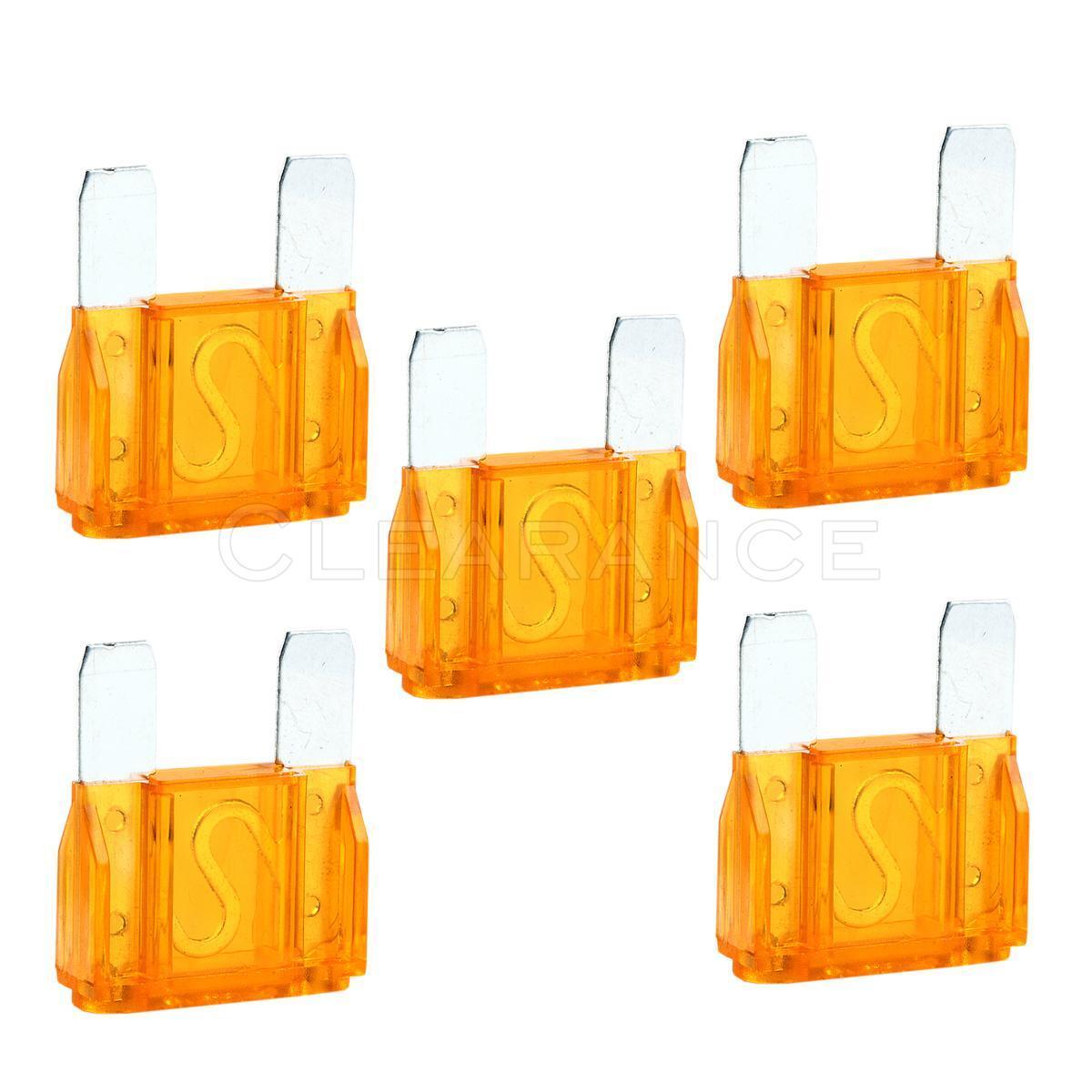 Price: 1006 USD
40 Amp 40A Large Blade Style Audio Maxi Fuse for Car RV Boat Auto 5pcs

5 Pack of 40 Amp 40A Large Blade Style Audio Maxi Fuse for Car RV Boat Auto
5 Pack of 40 Amp 40A Large Blade Style Audio Maxi Fuse for Car RV Boat Auto
Replacement MAXI fuse commonly used in Car and RV electronics
Works with MAXI fuse holders and fused distribution blocks
40 Amp Fuse
Package of 5
30 days return for full refund or brand new replacement (we pay the return shipping fee)
1 year warranty (After 30 days and within 1 year) for repair or replacement with refurbished item (buyers pay the return shipping fee)
Professional installation is highly recommended. Instructions are NOT included. Buyer assumes all risk on shipment and usage.
It is your responsibility to purchase the correct part.  Very often there is more than one part available per application as auto makers often switch midyear. eBay's compatibility system does not allow sellers to account for any variations by VIN. If you don't have the part number, you can get it from any dealership by providing your VIN. This way you can avoid unnecessary hassle and return shipping costs. We provide part numbers and high resolution photos, but if you do not check them we cannot guarantee fitment.
We can only be responsible for the damage and defective of our products. We cannot reimburse for any loss in any other parts of your car or labor cost.
99% OF ORDERS BEFORE 3:00PM PST ARE SHIPPED OUT THE SAME DAY!!!!!!! 
Shipment by USPS and UPS only
Shipment from Los Angeles warehouse
Tracking number can be found in your order. Please allow 1 business days to have the tracking number upload in your order
Double check the address in your order before placing an order. Address changing requirement will charge extra $20
(Address Change: Search "USPS package intercept or UPS package intercept"online, and follow the instructions on USPS or UPS website)
Trying to cancel an order but failed, please contact us through eBay message to get an instruction on how to return the item for refund.
Keep closely tracking your package, especially near the day delivery. Check with the mail person ASAP when your tracking shows delivery but you don't receive any package. We are not responsible for any package lost issue with tracking showing delivery.
Order within 30 days: open an return request in your order.
Order over 30 days: please contact us by ebay message so that we can provide return instruction to you
All exchange items MUST be in brand new condition which means the item is never installed and kept in the original packaging.
We can only replace or refund after we receive the returned item.
Please be sure to ship the item we sold back to us for return. Any returned items which are not sold by us will not receive refund or replacement.
© 2017 Clearance.  All rights reserved.