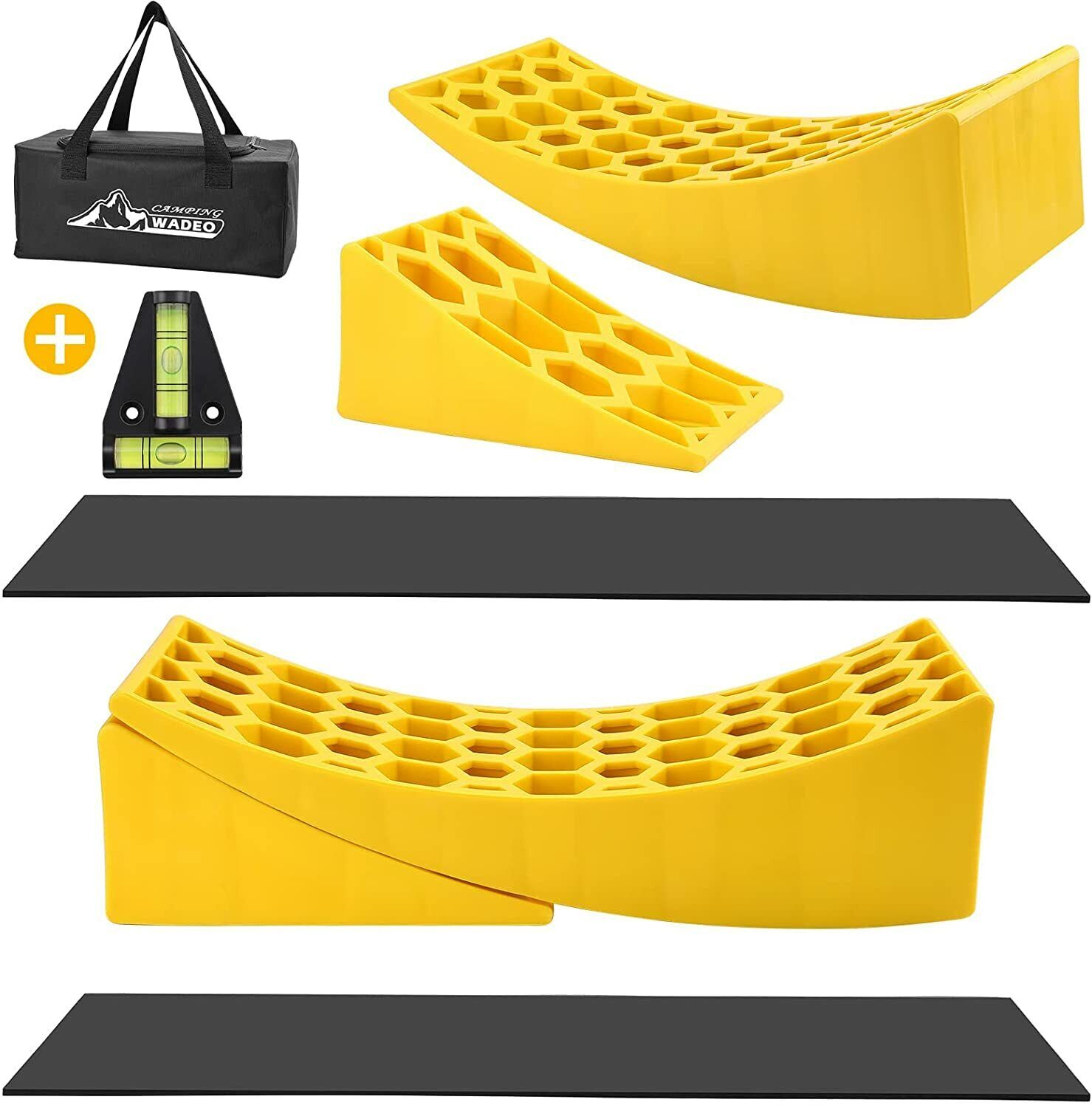 Price: 6499 USD
2Pack Camper Levelers, RV Leveling Blocks with Camper Wheel Chocks, 30,000Lbs Up
Level Your Camper Easily and Quickly: The RV leveler is easy to use, just drive to the leveler and stop at the height you want, and then add the chock. Avoid the hassle of stacking plastic blocks or wood under your tires. Easily level your trailer any increment between 1/2″ and 4″ in 5 minutes.
Heavy Duty Leveler Construction: The camper leveler used new load-bearing material, built with a high-performance polymer. The RV leveler is strong enough to withstand the great weight, works with any trailer that weighs up to 30,000lbs and with tires up to 32″ diameter.
Non-Slip Design: Safety is the first. The curved levelers and two blocks have processed anti-slip lines to enhance friction. Camper leveler is equipped with a rubber non-skid rubber pad, which can effectively prevent leveler sliding and hold the chock in place.
Perfect Choice: The RV leveling block is not only applied to single-axle trailers/RVs, but also to two-axle trailers/RVs. You don't need to level both sides of the trailer, just place them on the low side.
Included: Curved levelers measures is 12.6″ x 5.9″ x 4.5″, the chock measures is 8.9″ x 5.9″ x 3.4″, rubber grip mats measures is 18″ x 6″. Equipped with storage bags, easy to carry and store. Also attached a T-type level.