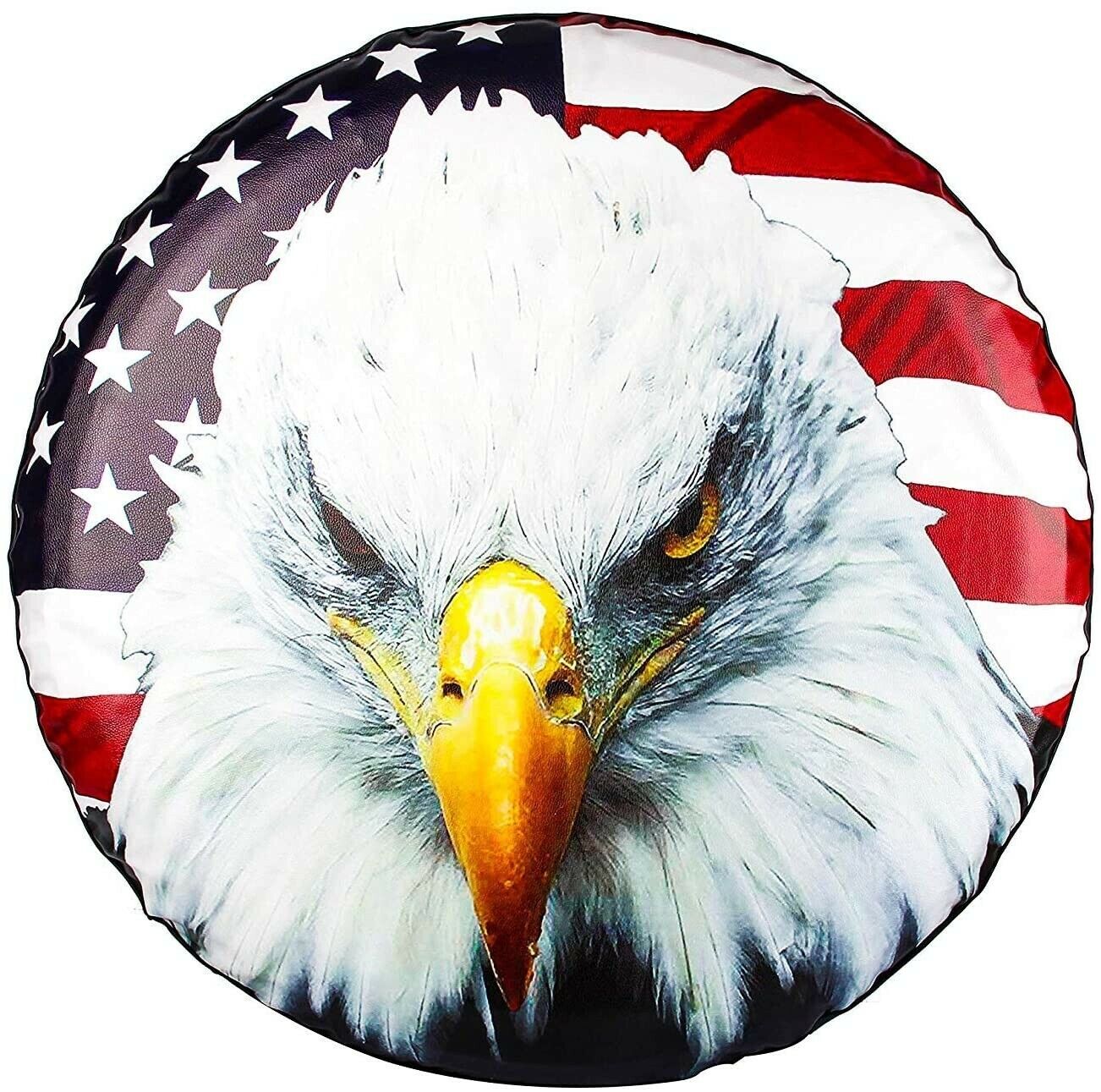 Price: 1999 USD
16″ USA Flag Eagle Spare Wheel Cover For Wrangler RV Camper Boat Trailer 29-31″




14″ fits for tire diameter 60~69cm
15″ fits for tire diameter 70~75cm
16″ fits for tire diameter 76~79cm
17″ fits for tire diameter 80~83cm
How to calculate your tire diameter?
Find Your Tire Parameter. It's written on your tire side
Calculate Your Tire Diameter
If your tire is written with P215/60R16, A=215 B=60 C=16.
Tire diameter=A*B/500+C*2.54 =215*60/500+16*2.54 =66.44cm
You need to buy the 14″ cover.
Click "Add to Cart", Get our spare tire cover to your home. Say goodbye to uncertain bad weather from now on!
We take care of all quality-related issues with a REPLACEMENT OR FULL REFUND. Please feel free to contact us in time.
Item Description:
Package: 1Pcs Spare Tire Cover
Material: PVC Leather (Waterproof & Dustproof & Anti-UV)
Tip: Please place it in ventilated place for two days to remove odor once receive it.